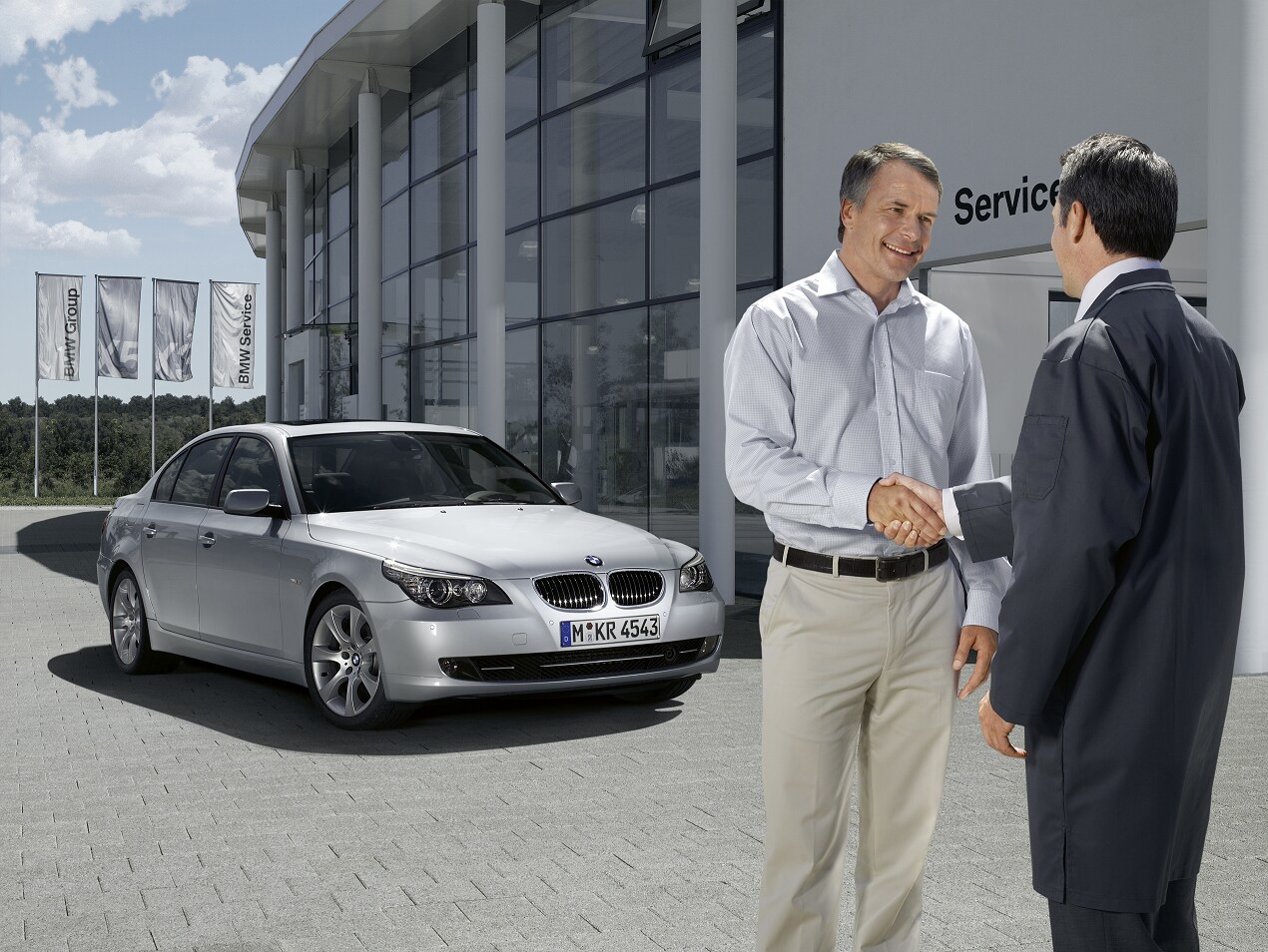 BMW of BEL AIR LOANER CAR POLICY
Complimentary shuttle service is available and operates within a 20 mile radius of the dealership.
For the convenience of our clients, Our dealership provides BMW loaner cars, for the time necessary to service or repair your BMW, when it is anticipated the work will require more than 2-Hours, except when work required is as the result of accident or other damage occurrence, when:
The servicing time necessary to complete repairs will be two- (2) hours or longer, excepting that
The one (1) hour repair time requirement will remain unchanged for only those clients that obtained their vehicle from our dealership, including recent purchasers having work performed under a Due Bill from the sales.
Loaner is provided only to the Owner/ Lessee (or spouse) of the BMW being serviced or repaired (sorry no friends or relatives), being at least 21 years of age (as required by our insurance carrier).
We require: (a) valid driver's license, (b) verification of insurance coverage 1, and a major credit card 2  to cover incidental charges, if any.  
1 Affording Public Liability, Property Damage, Comprehensive and Collision
2 Debit card, in lieu of credit card, will require $500 hold be placed  (credits back may take 7-10 days)
You are responsible for:
 

Any damage that may occur to the loaner while in your care and custody. Please remember to inspect the BMW loaner, with our representative, prior to leaving the dealership. Any damage existing should be noted on the Agreement. 

Loaners re-inspected upon return.
 

Fuel used. Kindly replenish fuel used before returning the loaner.

 A refueling charge of $3.99 per gallon is made if we have to replenish fuel.
 

All tolls, parking, and traffic violations. 

Please remember to take your EASY-PASS

.

 A $50 administrative fee will apply to any fines or penalties we pay and rebill to you.
Loaners are NON-SMOKING vehicles, and while we love our pets, unfortunately they are not permitted in the loaners. A vehicle detailing charge of $250 applies if restrictions violated. 
Loaners are provided with 100 free miles per day allowance. Additional mileage charge of 25 cents per mile applies to overage.
Loaners are due back no later than 9:00 am the next morning following notification (phone, text or e-mail) that your BMW is ready. Rental charges of $19.95 per hour/ $99.99 per day, plus tax will apply if not returned when due back (including loaners kept over weekends and holidays).   
We thank you for your understanding and cooperation. Our ability to properly serve the next client is dependent upon timely return of loaners.